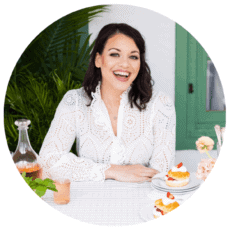 Hi friends! Good morning! Last time we checked in on a Sunday I was headed to Arkansas for several days of camping and motorcycling with Will.  I also had to see about a hill.
See, there is this one hill just outside of Devil's Den State Park, in a town called Winslow, that has this sharp steep hill. This hill had become a legend in my mind.  Last time I tackled this hill I was in very much the wrong gear, slowly stalled going up, and slowly dropped my bike into a ditch.  It was sort of like falling up stairs, which is somehow more embarrassing than falling down them.
ANYWAY, after a few days touring Arkansas I told Will it was time to tackle the hill.  He escorted me as we first rode down, stopped at a little train depot to gather my fortitude and then, in the right gear with the right speed, I aced that hill!
To be honest, it wasn't nearly the monster I had made it out to be in my mind.  I was telling myself whale tales and godblessit I can now file those away.
So much of being in the world is double checking the stories we tell ourselves. Right?
I'm so pleased to share this Sunday with you, friends.  If you're celebrating Labor Day, don't you dare labor too hard. Be easy and, as always, only take what you need:
•  I know we've gotten far enough outside of Houston and I can take a deep breath into farmland Texas when Will starts his two fingered wave at every vehicle that passes.  It's a wave particular to two lane country roads. His hand still firmly gripping his truck's steering wheel, he raises the index and middle finger of his left hand and when properly received, is returned with the exact same finger wave from the oncoming (no doubt) pick up truck. It's a neighborly southern acknowledgment you'd expect down here.  It's generous and I love it.   The people of Los Angeles could literally never.  Vivian Howard writes with much more authority and grace than I ever could. Here's our Lessons in Rural Manners. (Garden and Gun)
•  A love story:  Falling in Love With Joseph.  And if you don't know the band Joseph, here's White Flag, one of my favorite songs. (Elle)
•  Christina Perez writes so beautifully about aging gracefully just as I was researching radio frequency skin tightening lasers for my face. It's here, in my 43 year in this body that I'm like… ooooooh ok ok this face is aging. And while there's nothing I can do but accept the literal facts of life and death, there are also lasers that might help with this slowly sagging face and I'm going to go gently see about it thaaaaaaaanks. (Substack)
•  Christina's Substack also turned me onto a new to me podcast.  I've devoured Wiser Than Me with Julia Louis Dreyfus. You know Julia Louis Dreyfus as the best part of the shows Seinfeld and Veep. This particular this particular conversation with Ruth Reichl is fantastic. This part of girlhood where we celebrate each other's wisdom is really great, friends. (Apple Podcasts)
•  I've had Ruth Reichl's The Gourmet Cookbook open on my coffee table all week. It's one of my favorite cookbooks for classics and I reach for it every change of season. It's a bible, honestly. My dad's best friend, Chester, owned this book and I would sit with it on our visits to his house and hand write recipes from this book into a notebook because I couldn't afford the book itself.  If you don't have this book, find yourself a used copy most immediately. (Thrift Books)
•  Our friend, Karlee, wrote about this summer of girlhood in a way that has me wanting to reread all my Nancy Drew novels and eat grape popsicles on the back door steps. (Substack)
•  Stone fruit and lemon curd are a love affair I don't know how else to explain it: September Summer Plum Cake. (Joy the Baker)
•  I'm really only able to text a maximum of four or five people reliably.  I've always admired people who can maintain a dozen robust text conversations, but also HOW!? I don't think I have the conversational capacity or focus and my heartfelt apologies to anyone not in that top five.  I'm the same with gardening.  I can realistically only keep three plants alive at a time. Any more and someone is bound to suffer (likely the plant out on the patio).  Paige Curtis is out here encouraging me to push the boundaries of my plant capacity and "just put a pit in a pot". How to turn a black thumb green-ish:  Don't overthink gardening. (The Atlantic)
•  This is just magical.  Horse Play: elegant equines in the American landscape in pictures. (The Guardian)
•  Celebrating Virgo Season by organizing my pantry.  These are my pantry organization supplies! (Amazon)
•  Last weekend while swimming with friends in Will's bath-water-warm pool,  I brought up a very out of season topic: Thanksgiving.  It's because this Food52 article about a woman who starts planning and cooking for Thanksgiving in August has stuck like glue.  You know what appeals to me about this? The gradual grocery shopping.  Honestly the biggest energy spend of Thanksgiving is making a list, shopping for it with everyone other Thanksgiving cook, getting all those groceries inside and put away AND THEN cooking it all. To disperse some of that labor over months? YES. I'm making a list of the things I can make ahead of time: pie crusts, my dad's stuffings, and Aunt Cordellia's Potato Rolls using this freeze and bake method from King Arthur Baking.  Also, I'm making jelly doughnuts for dessert absolutely. (Food52, Joy the Baker)
•  Add this extremely cozy One Pot French Onion Chicken Dinner to the dinner plan this week. It's delicious over a baked potato or alongside buttery rice. (Joy the Baker)
•  A big heartfelt thank you to each of you who have gotten a copy of CAMP JOY. If it's still on your to-do list, you're in luck!  CAMP JOY is 15% off with code JOYSCOUT15 .
Have a wonderful Sunday!
My love to you!
xo Joy