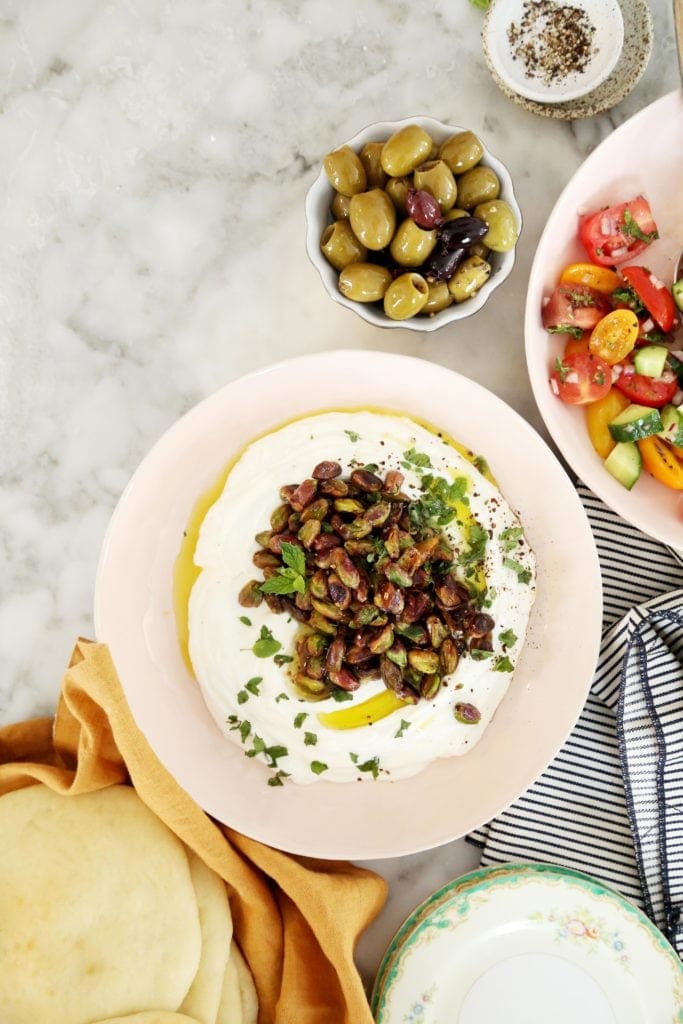 I went to Greece this week on a whim. On a whim, on an adventure, on a gut hunch that this sort of invitation was one to pay attention to, one that felt like a spark of LIFE in everyday life. Gut hunches are the feels I pay attention. Where it's hard to feel the difference between nerves and excitement. That's where the good stuff lives.
Greece is as generous and I'd imagined. The sun is steady but somehow gentle. Anastasia, my Greek friend and Greek host taught me the wonders of 'sun therapy' each morning with a small cup of coffee and fresh figs. Thank goodness for her Greek language skills because we were offered fresh basil off of the neighbors bushes, wine bottled in small plastic homemade from the neighbors grapes. There's a simplicity to food and a bounty from the land that is unparalleled – and it filled my heart exactly full if not bursting. There were three of us: James, Anastasia, and me – driving around in a tiny Ford Fiesta, windows down, napping, sleeping, stopping at the side of the road to pick fruit and snack and wonder at it all.
I'm back in New Orleans now, and the yogurt and cheese and wine are much different. The consolation is that now I know where I'll be heading again as soon as I can – and I need to learn how to say more than 'hello' 'thank you' and 'handsome man' in Greek.
This recipe for Fried Pistachios is something I made before I hopped a plane to Greece. They aren't specifically Greek but the intention is there and the yogurt is lemon-y and the simplicity is heartfelt. Really this is bowl tastes like more than the sum of its ingredients. You'll try it! It's nearly impossible not to.
This gloriously simple recipe is from Julia Turshon's latest book Now & Again, an homage, a plan, inspired ideas for reinventing leftovers. The book is so thoughtful – with kindness for both the chef and their guests. There's a grace in the simplicity of each recipe. And if you are lucky enough to know Julia at all – these recipes speak to her kindness and generosity. Both of Julia's books (Small Victories and Now & Again) are favorites in my kitchen. Inspiring and confidence building even when you didn't know you needed it.
Here's what you'll need and some other things you might want:
• pistachios. Roasted and unsalted if you can find them. Roasted and salted if those happen to be easier to find. The key is – buy pistachios in their shell and shell each nut. It's more labor intensive BUT you get to snack on the nuts (it's impossible not to) and pistachios in the shells are always more fresh than the pistachios that have already been shelled.
(If you don't have or don't like pistachios you might also try walnut halves, coarsely chopped roasted almonds, or pine nuts!)
• lots of good olive oil. Channel Ina Garten – she likes the good stuff too.
• sea salt and fresh cracked black pepper. Simplicity.
• whole fat Greek yogurt. It's the good stuff, there's no denying it.
• lemon. We'll use the zest and the juice to transform the plain yogurt to something even better.
• fresh mint and thyme to sprinkle on top of the finished fried pistachios.
• You might also want to slice up a cucumber and a few cherry tomatoes and a shallot – adding some red wine vinegar and olive oil, along with some salt and pepper. Olives are a good idea. Pita, too – you can make you're own quite easily and use it as a fork to hustle all of this goodness from plate to face.
Start with olive oil – a generous amount plus an extra glug or two – in a small skillet.
Heat the oil over medium heat. You'll notice the oil thin as it heats. With a shake of the pan you'll notice the oil hop around the pan with a shimmer. That's when it's time to add the pistachios.
Add the hard-earned shelled pistachios to the hot oil. Shake around the pan until the pistachios turn to a deep greenish brown. The smell of toasted pistachios should be irresistible at about 1 minute. That's right!
The pistachios burn easily so keep and eye on them and remove the pan from the heat or the nuts from the pan if it all starts to get too toasty.
Salt is always a good idea. Some – if your pistachios are already salted. More – if you got your hands on unsalted pistachios.
Let the nuts rest. Warm straight from the pan the nuts will be tender and might feel disappointing. Give it time. As the nuts cool they're crisp to a bite. They'll be exactly as they should be with a little time.
Lemon changes yogurt from plain yogurt to yogurt dip. The zest and juice of two lemons. It's a generous amount, and combined with salt and pepper, it'll balance and brighten the creamy yogurt. It's a simple but really bold transformation.
Fold in the lemon juice and zest. Add big pinches of both sea salt and fresh cracked black pepper.
Spoon into a serving bowl. Give it a flick of the wrist.
Spoon the pistachios on top along with all of the glorious oil they've cooked in.
Add fresh torn mint leaves and thyme leaves.
I think more salt, pepper, and olive oil is a good idea too. Enjoy immediately. The pistachios will crisp and they cool. Serve within an hour of frying the pistachios. It's easy all of it which makes it feel that much more delightful.
Print
Julia's Fried Pistachios with Lemon Yogurt
Prep Time:

0 hours

Cook Time:

0 hours

Total Time:

0 hours
---
For the Pistachios:
1/4 cup

olive oil

1/2 cup

shelled pistachio nuts
a good sprinkling (about 1/4 teaspoon) sea salt
For the Yogurt:
3 cups

plain full-fat Greek yogurt
finely grated zest and juice of two lemons
fresh mint and fresh thyme leaves
sea salt and fresh cracked black pepper
---
Instructions
Heat olive oil in a small skillet over medium heat. Add the pistachios and cook, stirring, until the pistachios sizzle and turn a slightly darker shade of greenish brown and begin to smell fragrant – about 1 minute.
Keep your eye on these as they turn quickly from browned to burned. Turn off the heat and sprinkle the pistachios with salt. Let the pistachios cool to room temperature.
Meanwhile, in a large bowl, whisk together the yogurt, lemon zest and juice, and a good pinch of salt and pepper. Transfer the mixture to a wide serving bowl and use the spoon to spread it in an even layer.
Spoon the pistachios and all of their glorious oil on top of the yogurt. Sprinkle with sea salt and black pepper, a dash more olive oil if you'd like, and a sprinkling of fresh torn mint and thyme leaves. Serve immediately or cover and leave at room temperature for up to 1 hour before serving.
---
Crete: where I left part of my heart.