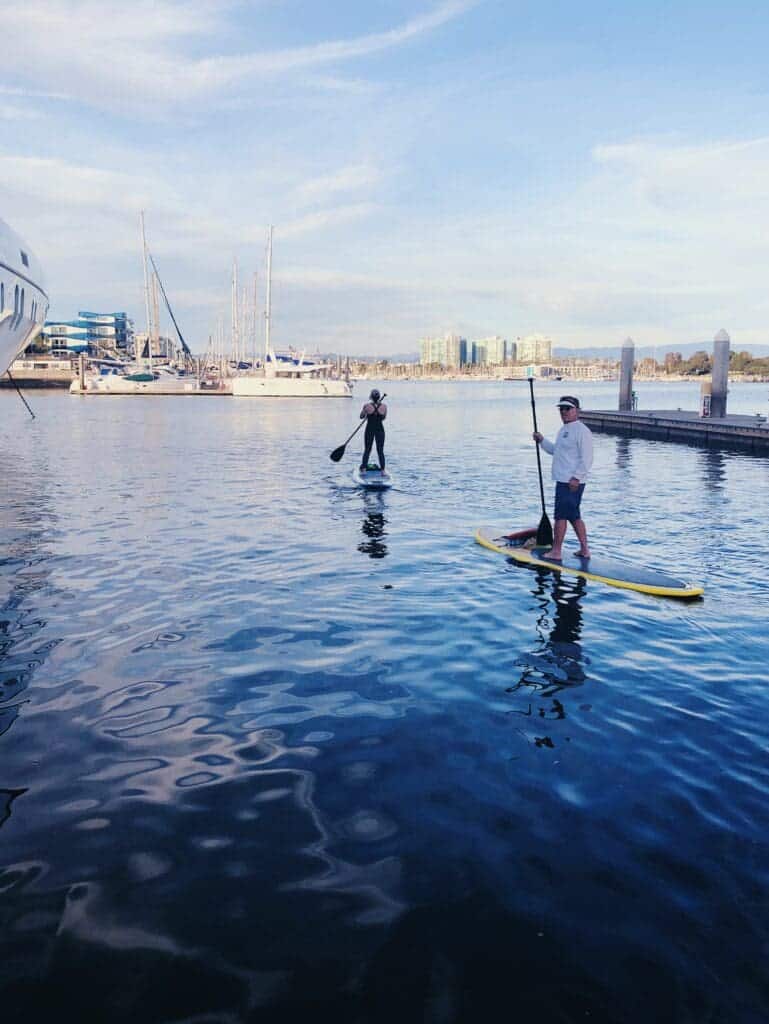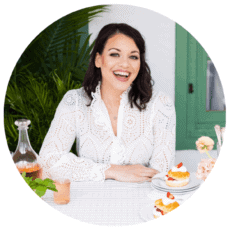 Friends, hi hello it's Sunday!
Thank you for the sweet birthday wishes last week!  Will and I spent last weekend in Los Angeles with my family.  We went stand up paddle boarding with my uncle Dan, and now we're combing Facebook marketplace for standup paddle boards of our own.  We rented a few boards and took to the Gulf of Mexico yesterday and I have a stomach rash from the board and a sunburn on my thighs to prove it.  What's a summer weekend if we aren't out in the world tryna get a little beat up by the elements?
I have a wavy sensation in my body leftover from stand up paddling through the surf today but also highly emblematic of the entire short week.  It's amazing how to body tries tries tries to adjust to everything we live and how those little waves and echos persist.
I hope your sea legs are steady this Sunday. Here's the offering this week, very summer inspired.
•  These early summer days are the perfect time to put together our Summer Bucket Lists.  At the top of my list is taking an intermediate motorcycle class because I avoid U turns like the plague (look where you want to go, look where you want to go).  And I want to brew a batch of summer beer.  It's been years and years since I've brewed, but I was gifted all the gear and it's time I hauled it out of the closet.  (Joy the Baker)
•  I love this older piece from Ann Patchett, How to Practice.  It perfectly encapsulated the early days of the pandemic when we were confronted with all the stuff we live with we hadn't otherwise noticed. (The New Yorker)
•  White Stripes drummer Meg White is the most rock and roll of all: Searching for Meg White. (Elle)
•  In food I can't stop thinking about from Instagram:  Layered Almond Paste Scones which has me wondering one thing: how can I add raspberries?  And this Salmon Sushi Bake that has so many fun layers and looks very very satisfying to eat. (Instagram)
•  This show,  The Curious Case of Natalia Grace on Peacock, has me in an absolute chockhold. I don't know who is telling the truth but I suspect no one is. There are several villains in this true life tale.  Get in on this with me and… I'm sorry in advance. (Youtube)
•  Simply Recipes has the internet's best banana bread recipe and they called on other bakers to make it even better.  I added browned butter, rum, ginger, and lime for a Dark and Stormy moment..  Check out The Banana Bread Challenge .  Cheryl Day's Caramelized White Chocolalte Glaze sounds amazing! (Simply Recipes)
•  The drink of summer is Deb's Easy Strawberry Lemonade for the color alone, my word. (Smitten Kitchen)
•  Summer is essentially pasta salad season and this version from my friend Timothy is at the top of my list: Vegan Macaroni Salad.  Timmy also has a monthly email of things he loves. He has great taste and amazing playlists so be sure to sign up! (Mississippi Vegan)
•  If you've lived in Southern California you know the glory of Knott's Berry Farm – sure for the rollercoasters, but mostly for the fried chicken and jars of jam.  Brb, about to ask Will if we can build a theme park. (SF Gate)
•  I'm embarrassed to admit how much time I spent watching this man eat sandwiches:  Sandwiches of History. (Instagram)
•  I love this custom hand painted recipe art from Conria D'Souza on Etsy. She made a recipe card of my Chicken and Dumplings recipe and it's just perfect!  If you'd like to commission your own recipe art, she's offering Joy the Baker readers 10% off with code JTB10.  (It's not too soon to think of holiday gifts… I'm not even kidding!) (Etsy)
My love to you today!
xo Joy